Photographs from where Bahá'u'lláh visited on display upstairs Bahá'í Centre Main Room.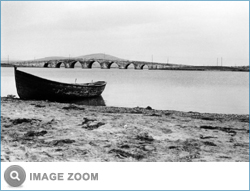 ---
---

This month on display in the Fireside Gallery: The artwork of MIlook Aqiqi downstairs.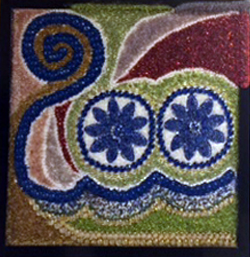 ---
Bahá'í Holy Days
There are eleven holy days on the Bahá'í calendar
more..
---

Ottawa Bahá'í Centre

211 McArthur Ave. K1L 6P6

TEL: 613-742-8250
Map
---

"Bahá'í Perspectives"

is the Bahá'í response to the

"Ask the Religion Experts"

column series

that formerly ran in the Sunday edition of the Ottawa Citizen newspaper. Read here...
---


Subscribe to Community News Feed using your web browser.
---

Subscribe to receive Community News Updates via email:

The Bahá'ís of Ottawa come from a variety of backgrounds, brought together by a common belief in the oneness of humanity and the unity of religion. We work alongside others to become a force of positive change, applying insights from the Bahá'í teachings to bring about a more just, peaceful and unified community.


---

June 23, 2017
The Continuing Persecution of the Bahá'ís in Iran

Ottawa Bahá'ís reflect on the resilience of family members in face of ongoing persecution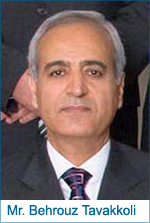 At age 66, Behrouz Tavakkoli is entering his 10th year in prison in Iran. His crime: helping to administer the affairs of the Bahá'í Community of Iran. Suffering from severe kidney and joint problems, he and the other six leaders of the Bahá'í Community face another year in prison. They are among 93 Bahá'ís who are currently in prison solely because they are Bahá'ís. In Iran, the rest of the Bahá'í community faces constant difficulties. Since the 1979 revolution they have been systematically persecuted in every facet of their lives. They are denied government jobs, private sector employers are pressured to fire them, their shops are closed, their cemeteries are destroyed and their properties are seized. Bahá'í youth are denied access to university or college, and Bahá'ís are constantly bombarded by anti-Bahá'í propaganda in the media.


Behrouz's son, Naim Tavakkoli, lives here in Ottawa. He describes how his father was a social worker who worked in rehabilitation centres with clients who had physically and mentally disabilities. It was a job he loved, but following the 1979 revolution he was let go and then worked as a carpenter to support his wife and two sons. His main goal then became service to the Bahá'í community. He was later chosen to be one of seven leaders responsible for the administration of the affairs of the Bahá'í community in Iran. He was arrested briefly in 2005 and after four months in solitary confinement, he developed serious kidney and joint problems. Upon his release from prison, he continued to serve the community. Naim explained that "when it comes to serving the Faith," his father "fears nothing, absolutely nothing." He was arrested again in 2008, and the last time that Naim saw his father he was in prison and could hardly walk, dragging his leg behind him. His son characterized his father as "an ordinary person, called upon to do extraordinary things."


Ottawa Bahá'í Parvaneh Vafaie was a nine year old girl in Iran when her father Rahman-Vafaie-Saadi was arrested in the middle of the night. He was in prison for two years that first time. She remember one time when she visited her father in prison, he made a victory sign and she saw the guards kick him and hit him hard on the back and on his leg. After being released, he continued to work actively for the community, providing marriage counselling, holding Bahá'í study groups, hosting youth gatherings in his home and talking about the Faith to anyone who showed any interest. He was arrested two more times, held for brief periods and then, in 2012, he was imprisoned for two years.

Parveneh explained that today her mother and father are not sure when they might be arrested again. People are always watching them, monitoring who is coming or going in their house. However, she explained that people like her father, because they are working for Bahá'u'lláh, are happy no matter how much suffering they undergo. And for their families it is the same; in the face of persecution they feel happy and proud to be Bahá'ís.
---

June 1, 2017
"Building Vibrant Communities"

Ottawa Bahá'í Conference Explores New Patterns of Community Life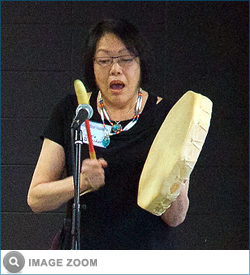 On May 13, 2017, approximately 250 community members from Ottawa and the surrounding region gathered together to learn about building vibrant communities. The group, consisting of Bahá'ís, young and old, their friends, and their family members, as well as interested individuals from the larger community, examined ways in which to engage other community members in the transformation of our neighbourhoods, walking the path of service together.


The programme opened with a drum song performed by a First Nations Bahá'í and was followed by prayers in several different languages, reflecting the diverse background of the members of the Ottawa Baha'i community.

The morning was filled with a joyful recollection of the development of the Bahá'í community in Ottawa from the arrival of the first Bahá'í in the 1940s to today's community of 1,200 Bahá'ís plus about 700 members of the wider community who attend Bahá'í gatherings and participate in social projects along side of the Bahá'ís. The group was further inspired by stories of the Prophet-Founder of the Faith, Bahá'u'lláh, as well as stories of the newest Bahá'í House of worship just completed in Santiago Chile which highlighted the new patterns of community life and collective endeavour that this edifice has called into being.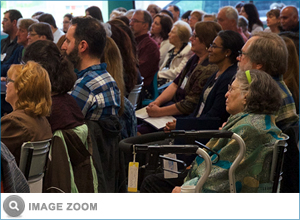 After lunch, Nancy Lavoie, secretary of the Bahá'í Council of Ontario, focussed the group's attention on the special potency of this 6 month period which will culminate with the Bicentennial anniversary of the Birth of Bahá'u'lláh, on October 22, 2017. Reading from a letter written by the Council to the gathered friends, Ms. Lavoie said "The Light of Divine Unity is illuminating a path for the people of every race, religion and culture to walk, in order to learn together how to promote and uphold the wellbeing of the entire human family." She went on to read " the human family must celebrate and honour its sacred and wondrous diversity. We can do this by gathering together and labouring alongside each other, trusting in the unfailing design that Bahá'u'lláh has drawn, so that unity and justice can finally be allowed to light this dark and perilous world."

The conference participants drew inspiration from the words of the Universal House of Justice which has stated, we must be "focussed on drawing people together to build communities that are havens of unity" and create "a new pattern of how society can be." Attendees broke into smaller neighbourhood groups to study further and to create concrete plans to engage more and more neighbours in community-building activities.

Inspired by prayers, talks, and consultation and rejuvenated by artistic presentations and a shared lunch, participants left the conference ready to take action to engage their neighbours in community-building activities focussed on the spiritual and material betterment of all local residents.
---

May 12, 2017
Not Another Year - Calling for the Release of Seven Baha'i Leaders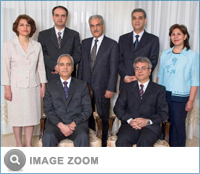 During the next week, the Baha'i community of Ottawa is holding a series of devotional gatherings across the city to pray for the seven Baha'i leaders who are starting their ninth year of arrest and imprisonment in Iran: Mrs. Fariba Kamalabadi, Mr. Jamaloddin Khajani, Mr. Afif Naeimi, Mr. Saeid Rezaie, Mrs. Mahvash Sabet, Mr. Behrouz Tavakkoli and Mr. Vahid Tizfahm.
These seven individuals were arrested in 2008 for the sole reason of being Baha'is. They were all productive, hard working members of Iranian society, who laboured for the well being of their country and fellow citizens. Without notice and due process, they were incarcerated.
Apart from the seven Baha'i leaders, a number of members of the Ottawa Baha'i community have family who are arrested and imprisoned in Iran for no other reason than their belief. This leaves many worried as to what the future will hold in that country.


Ottawa Baha'is join people from around the world to call for the immediate release of the Baha'i leadership, whose sentences are among the longest of any prisoners of conscience in Iran - the twitter campaign #releaseBahai7now.
It is the fervent hope and prayer that Iran's persecution of the minority Baha'i community will be brought to an end.

For more information please check here:
https://www.bic.org/not-another-year-9th-campaign/not-another-year
---