Seven Day Global Campaign


A global campaign marking the seventh anniversary of the arrest of seven Iranian Baha'i leaders.
May 14 - 20, 2015



Day Seven article honoring


Vahid Tizfahm

here.


---

Day Six article honoring


Behrouz Tavakkoli

here.


---

Day Five article honoring


Saeid Rezaie

here.


---

Day Four article honoring


Afif Naeimi

here.


---

Day Three article honoring


Jamaloddin Khanjani

here.

---

Day Two article honoring


Fariba Kamalabadi

here.


---

Day One article honoring


Mahvash Sabet

here.


---
Campaign Announcement here.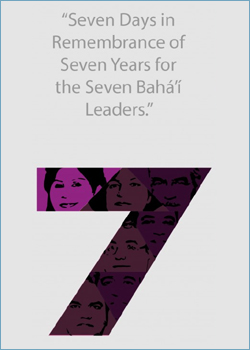 Bahá'í Holy Days
There are eleven holy days on the Bahá'í calendar
more..
---

Ottawa Bahá'í Centre

211 McArthur Ave. K1L 6P6

TEL: 613-742-8250
Map
---

"Bahá'í Perspectives"

is the Bahá'í response to the

"Ask the Religion Experts"

column series

that formerly ran in the Sunday edition of the Ottawa Citizen newspaper. Read here...
---


Subscribe to Community News Feed using your web browser.
---

Subscribe to receive Community News Updates via email:

The Bahá'ís of Ottawa come from a variety of backgrounds, brought together by a common belief in the oneness of humanity and the unity of religion. We work alongside others to become a force of positive change, applying insights from the Bahá'í teachings to bring about a more just, peaceful and unified community.


---

May 17, 2015
Ottawa Bahá'í Community honors lives of Seven Bahá'í leaders


Today at several locations accross the city during the Feast of Grandeur ('Aẓamat) the Bahá'í Community of Ottawa celebrated and prayed for the lives of the Seven Bahá'í leaders imprisoned in Iran for the crime of being a Bahá'í and the thousands of Bahá'ís in Iran that face persecution every day with more than a hundred believers currently being unjustly imprisoned.
The Ottawa Community shares its prayers and support for the Seven Bahá'í friends imprisoned in Iran.
We join people from all over the world who are peacefully appealing to the government of Iran to discontinue these acts of oppression and abuse of human rights.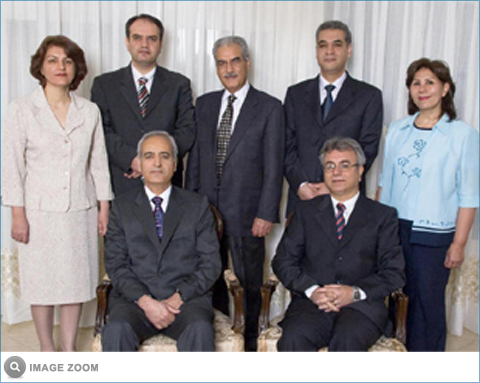 May 10, 2015
Ottawa Bahá'ís gather to celebrate Ridván Festival, elect Local Spiritual Assembly
On Monday April 20, 2015, Bahá'ís in Ottawa gathered to elect the nine members of the Local Spiritual Assembly, the governing council that will manage affairs for the Ottawa Bahá'í community for the coming year. The annual elections are held on the first day of the 12-day Festival of Ridván which commemorates Bahá'u'lláh's proclamation, in 1863, of a new divine revelation.


As the Bahá'í Faith has no clergy, the Local Spiritual Assembly guides and administers the affairs of the community. In this way, governance in Bahá'í communities springs from the grassroots. All adult Bahá'ís vote by secret ballot without nominations or campaigning, and all are eligible to serve as Assembly members. Removing partisanship from the electoral process increases the likelihood that those elected are not bound by narrow interests, but rather seek the well-being of the entire human race.


On Tuesday April 21st Ottawa Bahá'ís gathered to celebrate the beginning of Ridván. Hundreds of local Bahá'ís and their guests enjoyed a memorable program that included prayers in English, French, Mandarin, and Arabic, selections from the Bahá'í sacred writings followed by musical presentations on the significance of the Festival of Ridván.


---

March 25, 2015
Capacity crowd attends launch of "To Light a Candle"

Award-Winning Documentary shines a light on Persecution of Iranian Bahá'ís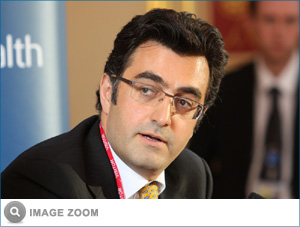 Journalist and film-maker Maziar Bahari is known to many Canadians as the subject of the recent Jon Stewart film Rosewater, which dramatized his imprisonment and torture in Evin prison after Iran's "Green Revolution" of 2009. While in prison, Bahari met many Bahá'ís, and their story inspired his new film, To Light a Candle,
The February 27th premiere coincided with a global campaign #EducationIsNotACrime, which was championed by Nobel Peace Prize laureates, including South Africa's Desmond Tutu and Iran's Shirin Ebadi, and popular figures such as Rainn Wilson and Mark Ruffalo. In Canada, the film was screened in over 90 communities across the country, including the Ottawa debut at the University of Ottawa's Alumni Auditorium. Bahari's film has been publicized widely, including a Globe and Mail op-ed and an radio interview by CBC's Michael Enright.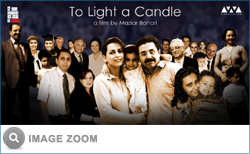 The film traces the persecution of the Bahá'í Faith from its origins in 19th century Persia to the upheaval following the 1979 Iranian Revolution. At that time, Bahá'í leaders were tortured and executed for "heresy" or other trumped-up charges, the community's holy places were destroyed and its cemeteries pillaged. Since that time, the Iranian regime has denied Bahá'ís access to university, solely because of their religion.
Using previously unseen footage, Bahari explains how the Bahá'í community responded by creating an underground university. Bahá'í professors, who had all been fired from their Iranian university positions, established the Bahá'í Institute of Higher Education (BIHE), based initially on informal distance-learning and later using the internet, to offer education to Bahá'í students across Iran who were otherwise denied a secondary education.
Tahereh, one of their professors interviewed in the film, explained how important education was to the Bahá'ís because of the persecutions. The authorities could take away our property, wealth and jobs, she said, but "they can't confiscate education!"
Continue...
---