Bahá'í Holy Days
There are eleven holy days on the Bahá'í calendar
more..
---

Ottawa Bahá'í Centre

211 McArthur Ave. K1L 6P6

TEL: 613-742-8250
Map
---

"Bahá'í Perspectives"

is the Bahá'í response to the

"Ask the Religion Experts"

column series

that formerly ran in the Sunday edition of the Ottawa Citizen newspaper. Read here...
---


Subscribe to Community News Feed using your web browser.
---

Subscribe to receive Community News Updates via email:

The Bahá'ís of Ottawa come from a variety of backgrounds, brought together by a common belief in the oneness of humanity and the unity of religion. We work alongside others to become a force of positive change, applying insights from the Bahá'í teachings to bring about a more just, peaceful and unified community.


---

March 25, 2015
Capacity crowd attends launch of "To Light a Candle"

Award-Winning Documentary shines a light on Persecution of Iranian Bahá'ís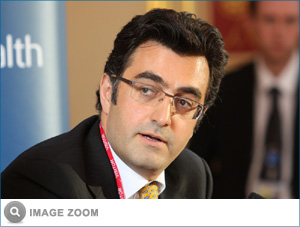 Journalist and film-maker Maziar Bahari is known to many Canadians as the subject of the recent Jon Stewart film Rosewater, which dramatized his imprisonment and torture in Evin prison after Iran's "Green Revolution" of 2009. While in prison, Bahari met many Bahá'ís, and their story inspired his new film, To Light a Candle,
The February 27th premiere coincided with a global campaign #EducationIsNotACrime, which was championed by Nobel Peace Prize laureates, including South Africa's Desmond Tutu and Iran's Shirin Ebadi, and popular figures such as Rainn Wilson and Mark Ruffalo. In Canada, the film was screened in over 90 communities across the country, including the Ottawa debut at the University of Ottawa's Alumni Auditorium. Bahari's film has been publicized widely, including a Globe and Mail op-ed and an radio interview by CBC's Michael Enright.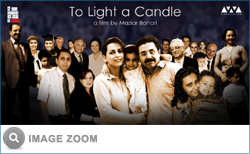 The film traces the persecution of the Bahá'í Faith from its origins in 19th century Persia to the upheaval following the 1979 Iranian Revolution. At that time, Bahá'í leaders were tortured and executed for "heresy" or other trumped-up charges, the community's holy places were destroyed and its cemeteries pillaged. Since that time, the Iranian regime has denied Bahá'ís access to university, solely because of their religion.
Using previously unseen footage, Bahari explains how the Bahá'í community responded by creating an underground university. Bahá'í professors, who had all been fired from their Iranian university positions, established the Bahá'í Institute of Higher Education (BIHE), based initially on informal distance-learning and later using the internet, to offer education to Bahá'í students across Iran who were otherwise denied a secondary education.
Tahereh, one of their professors interviewed in the film, explained how important education was to the Bahá'ís because of the persecutions. The authorities could take away our property, wealth and jobs, she said, but "they can't confiscate education!"
Continue...
---

March 12, 2015
"Soul Food" in Ottawa

Orleans Baha'is host devotional meetings at the Shenkman Centre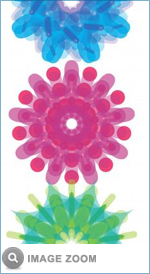 Since May of 2014, a group of Baha'is in Orleans have been hosting regular public devotional gatherings at the Shenkman Arts Centre. These "Soul Food" events feature live music and readings from world religions, philosophers and authors from all over the world.

The event has a strong artistic dimension and has to date featured works by visual artists such as Parissa Yazdani, Manocher Niknafs, Stephen Thirwall, Faseeh Sabih, and others. Musical performances have covered a range of styles on piano, cello, violin, voice, guitar, and the Persian tar and ney.

Michelle Kirby, one of the organizers, explained that "Soul Food's purpose is to inspire us to transform our lives, and our neighbourhoods, with actions that will promote the unity and betterment of society." The events create a space for people from different backgrounds to join together in a tranquil environment and gain inspiration "from the common threads that tie us all together," she said.


The event is held the third Friday of every month from 7pm to 8pm. For more information please contact ottawasoulfood@gmail.com



February 3, 2015
In recent months, events across the globe and here in Ottawa, have presented us with tragically familiar acts of violence committed in the name of faith. But, once again, citizens from Ottawa's diverse faith communities have demonstrated the power of religion to unite as they came together to celebrate World Religion Day.

Bahá'í communities and their friends from other faith communities have celebrated World Religion Day since it was instituted in 1950. For the last 15 years, the Ottawa Bahá'ís have organized and promoted a gathering of the "multifaithful" at City Hall. This year's event in the Council Chamber, which opened with an Algonquin blessing and closed with the drums and harmonies of a Congolese Catholic choir, focussed on the theme of "Service: The Heartbeat of Community."

Ottawa Mayor Jim Watson, along with City Councillors Shad Qadri, Michael Qaqish and Marianne Wilkinson, gave a warm welcome to all in officially proclaiming the Day. Mayor Watson noted the contrast between alarming global headlines and the quiet work done by many in Ottawa to create a better and more harmonious city. He particularly saluted the work of the Capital Region Interfaith Council, as well as the Ottawa Bahá'í community for its coordination of the January 18 event.

Waubgeshig Rice, CBC journalist and Anishinaabe storyteller, facilitated a youth panel on service. "It's amazing that we're all together like this – I'm so excited!" said Maria Fam, 23, an Egyptian Orthodox Christian who shared stories that highlighted the positive social impact of religion. Fellow University of Ottawa student Shruti Mallya spoke about her volunteer work with the homeless and her aspiration to practise medicine in far-northern communities. Her Hindu upbringing reminded her to "see the face of the Divine" in everyone. Carleton student Amin Rashidi explained that his pre-teen studies of service and self-knowledge offered by a Bahá'í community in the middle-east later motivated him to be a "big brother" to 12-15 year olds when he moved to Ottawa. Chelby Daigle, who works in diversity and community relations areas with the Ottawa police, noted how the Islamic imperatives of compassion and charity animate her own efforts to help Ottawa's Muslims better understand their own diverse congregations, as well as forging stronger links with the wider community.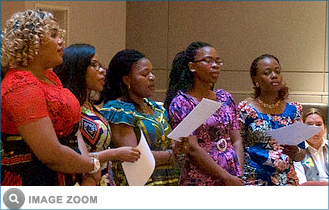 In addition to these enthusiastic and inspiring conversations, there was a soulfully sung prayer for unity and a choral reading of passages from five of the world's great religions which exalted the necessity and the glory of service.

More than 100 people from a variety of faith perspective joined in the formal celebration of World Religion Day 2015 and the food and drink and conversation which followed. In both form and content, the event emphasized the power of faith to bring people together to serve their community. To quote one of the choral readings,"It is not through lip-service" that any of us attain holiness, "but by patient lives of active service."
---