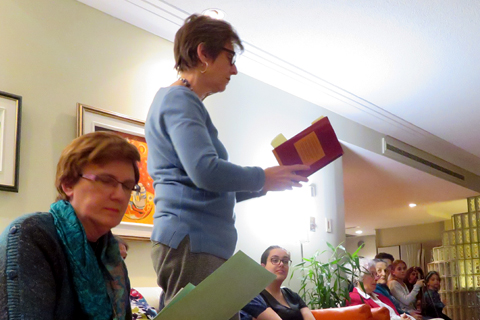 In addition to personal prayer and meditation, Bahá'í communities hold regular devotional gatherings for collective worship. These gatherings unite people in prayer and awaken their spiritual susceptibilities. more...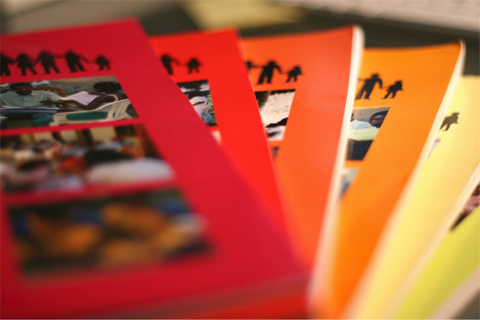 Study circles bring groups of people together to deepen their understanding of the Bahá'í teachings through systematic study. This involves structured group discussion of passages from the Bahá'í writings that encourage reflection on one's moral purpose and capacities for service.
more...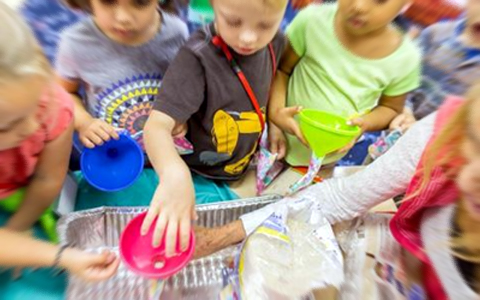 Bahá'í children's classes are offered to all children between 6 and 10 years old for their spiritual education and moral development. The aim of these classes is to inspire in each child a love for our diverse human family and to cultivate a praiseworthy character. They are guided by the Bahá'í belief that children are noble beings with great potential to develop into upright and active participants in their community.
more...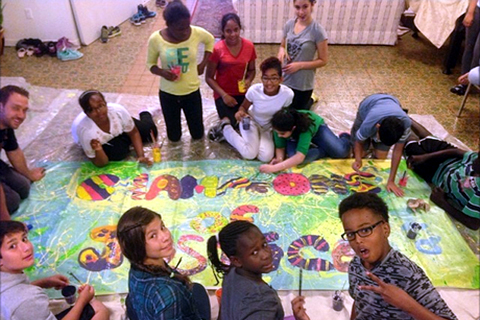 Junior youth – or those between 11 and 14 years – are at a crucial stage in their lives when they are defining their identity and values. Junior youth groups offered by the Bahá'í community address the needs of these young people by helping them to develop a strong moral identity and to empower them to contribute to the well-being of their communities. more...







Environment Café 613 will be held the last Tuesday of
every month at 7:30 pm. We will look at the sacred writings
about environmental stewardship in all religions.
Anyone interested can contact OCEG at:
ottawaclusterenvironment@gmail.com
Download poster here.
---

Welcome to season two of Big Ideas.
Coming Sunday, January 16, 2022, 3:00pm EST: "Where can we find the hope to build the future we need?"
with Daniel Truran
For details about this series, click here.
Sign up to receive information and announcements on future Big Ideas talks and Events here.
---



NEW Ottawa Bahá'í Bookstore hours:


In consideration of the new Provincial enhanced measures "in response to rapidly increasing transmission of COVID-19 in Ottawa", the Bookstore's opening hours will be:

Tuesdays, Wednesdays, and Thursdays from 11:00 am to 1:00 pm - (closed on Bahá'í Holy Days and civic holidays)



Winter Holiday Closures


From 23 to 26 December 2021 (inclusive); and
from 31 December 2021 to 2 January 2022 (inclusive).



Happy Holidays & Stay Safe!
---




January 12, 2022


Becoming One People: Local and Global Stories
At so critical an hour in the history of civilization it behooves the leaders of all the nations of the world…[to] reshape the machinery of their respective governments according to those standards that are implicit in Bahá'u'lláh's supreme declaration of the Oneness of Mankind…
— Shoghi Effendi, The World Order of Bahá'u'lláh (1931)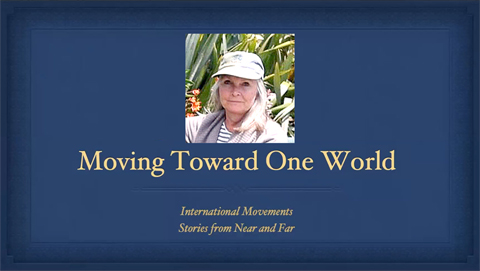 Shoghi Effendi was the Guardian of the Bahá'í community and its appointed leader from 1921 until his death in 1957. The above quotation, in an age of climate change and global pandemics, sounds with even greater urgency than in the between-wars world. He invoked the central principle of the Bahá'í Faith's Founder, Bahá'u'lláh, and which recently highlighted a "Big Ideas" presentation by Cynthia Farrell to over 60 online auditors.

Farrell embraced Bahá'u'lláh's challenge -- "Let your vision be world-embracing, rather than confined to your own self" – as a post-graduate student in a far-off land. She spent much of her career in international development and education, serving on nearly every continent. In her talk, "Moving Towards One World," she traced humanity's growing consciousness of its unity: first, via the spread of ideals and institutions that foster oneness, and by sharing stories of individual and localized progress. more ...

January 2, 2022


New Incentives Make It Easier to be a Good Environmental Steward
"One of the most pressing problems of humanity in the current century is how a growing, rapidly developing, and not yet united global population can, in a just manner, live in harmony with the planet and its finite resources. Certain biological realities present themselves when an organism negatively affects or exceeds the capacity of its ecosystem."
— From the 29 November 2017 letter, the Universal House of Justice Department of the Secretariat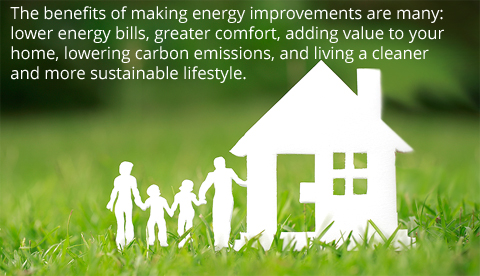 Given their tremendous capacity to mobilize public opinion and their extensive reach in the most remote communities around the world, religious communities and their leaders bear an inescapable and weighty role in the climate change arena…

[1]



Would you like to live in a more comfortable and climate-friendly home? The good news is that funding to help make it possible is here! In this article, we look at two new government programs that are enabling Ottawa residents to upgrade their homes and reduce carbon emissions.

The 20th-century growth of global institutions goes beyond the United Nations and the International Court of Justice. In 2021, the COP26 United Nations Climate Conference negotiations received worldwide attention; less heralded was an initiative to establish a minimum corporate tax rate. 136 countries have signed on to "this fairer and simpler system", including all the G20 countries, a major step towards economic justice in an interdependent world. more ...



December 12, 2021


What Roses Know: Troubles and Growth
O SON OF MAN! My calamity is My providence, outwardly it is fire and vengeance, but inwardly it is light and mercy. Hasten thereunto that thou mayest become an eternal light and an immortal spirit. This is My command unto thee, do thou observe it.


— Bahá'u'lláh (The Hidden Words, Arabic no. 51)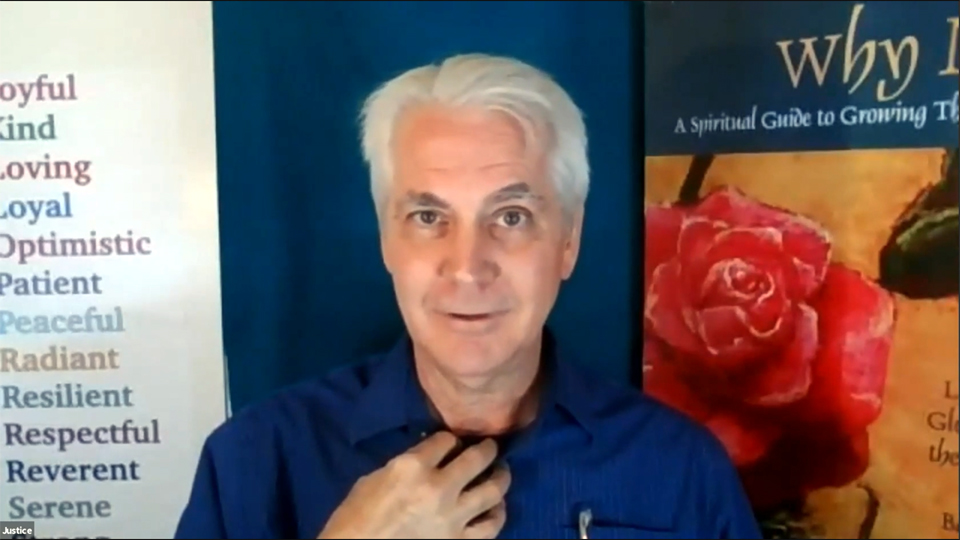 Once upon a time, there were four rose bushes…
In Why Me? A Spiritual Guide to Growing Through Tests, American Bahá'í author Justice St. Rain uses a fable to illustrate four responses to the hardships of life. After a summer nourishing their growth, a gardener aggressively prunes four rose bushes. St. Rain imagines, for each plant, typical human responses to such an unforeseen "tragedy". Why Me? is among the most popular of his ten books, and his fall 2021 talk in the ongoing "Big Ideas " series for an online audience of over 120, condenses that book's arguments.



The first bush was outraged. "Oh, my gardener!" she shouted. "How can you do this to me?" Defiantly, the rose bush resolved never to produce beautiful flowers again. Rebellion in the face of suffering, though, only worsened the bush's condition.

The second plant, ashamed, decided her extravagant growth had somehow offended the gardener, and avoided future pain by restraining the impulse to flower.

"Who said life is fair?" snorted the third, a cynic. "This makes no sense. Accept fate and move on." She returned, the following year, to growing the same long branches with occasional blooms.

The fourth plant did better. "Hmm. Last summer I grew branches and some pretty flowers. I trust the gardener, who has always cared for me. So, what can I learn from this?" She noticed many nodes along her trimmed branches. She realized she could bloom in multiple new directions. "What a gift the gardener has given me!"



Justice St. Rain draws three lessons from this story. First, "tests invite us to trust the loving hand of our Creator." Neither rebellion, shame, nor a jaded fatalism allow us to thrive. The fourth rosebush believed in purpose, trusted a higher intelligence, sought understanding and discovered opportunity. Humans, too, can regard the inevitable difficulties of our physical lives as occasions of grace. more ...