Please join us for a series of talks addressing some of humanity's shared challenges and opportunities as we work to advance an emerging global civilization. This series brings together perspectives from the Bahá'í writings with current research and experience as well as contemporary discourses on key issues of our time.

Environmental crisis; Climate Emergency:
Looking for Answers in the Bahá'í Revelation with Diana Cartwright.
Friday, January 24, 2020 7:30 PM


The Bahá'í Faith and Human Rights withTony Michel.
Friday, February 21st, 2020 7:30 PM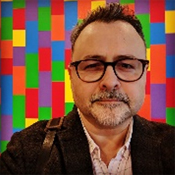 The idea of universal human rights may seem timeless, but international agreement on rights did not exist before 1948. Over a century ago, however, Bahá'u'lláh articulated a global vision of the equal dignity and rights for all. This presentation will explore the Bahá'í teachings on human rights and Bahá'í community engagement on this issue dating back to the drafting process of the Universal Declaration of Human Rights.
Power, Conflict and Governance with Maury Miloff.
Friday, March 27th, 2020 7:30 PM
Talks will be followed by open discussion. Everyone is welcome.
"Be anxiously concerned with the needs of the age ye live in, and center your deliberations on its exigencies and requirements."
- from the Writings of Bahá'u'lláh
Download Poster Here!
Ottawa Bahá'í Centre
211 McArthur Ave. K1L 6P6
TEL: 613-742-8250
Map
Email:
Bahá'í Centre Manager