March 7, 2023


Bahá'í Elections in a Nutshell
The manner of participation by all adult members of the community in these elections is a distinguishing feature of the System of Bahá'u'lláh; for it is a bounden duty that confers a high privilege upon every Bahá'í to select, as a responsible citizen of the new world being brought into existence, the composition of the institutions having authority over the functioning of the Bahá'í community. In this regard, indifference and neglect on the part of any believer are alien to the spirit of the Cause.
— Universal House of Justice, March 25, 2007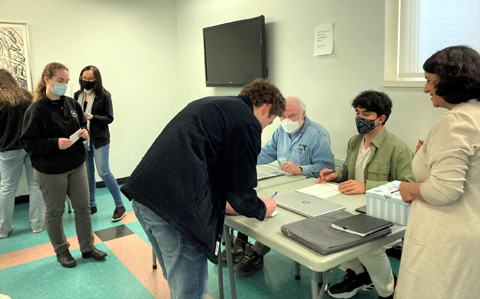 One of the hallmarks of the age of maturity is the balance between freedom and responsibility. This balance is perfectly captured in the manner in which Bahá'ís select their elected representatives at all levels. The absence of nominations preserves the perfect freedom of all electors, but at the same time requires that they be informed participants in the process.

Twice each year Bahá'ís gather to elect those who will represent them: once in February for the election of delegates who will choose the members of the National Spiritual Assemblies in every country and once in April to elect delegates who will elect the members of the Local Spiritual Assembly in their communities. Every five years members of National Spiritual Assemblies from around the world gather to elect the Universal House of Justice (the supreme body of the Bahá'í Faith).

There are many similarities between Bahá'í elections and those we observe in our society, such as universal suffrage, the maintenance of lists of eligible voters (of course only Bahá'ís can vote in Bahá'í elections), the encouragement of universal participation, the sharing of information about the time, place, and methods of voting, and finally, the use of a secret ballot.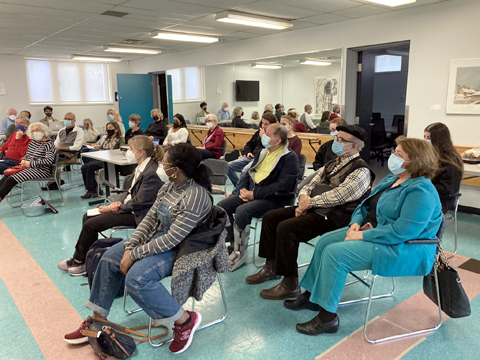 It is the differences, however, that make Bahá'í elections truly unique. These differences fall under three distinct categories:

— considerations for those who vote,
— the process of voting, and,
— the duties of those who are elected.

Those who vote are asked to participate in community affairs to understand its needs, to investigate the character of those around them, to try to understand the qualities of those who might be eligible to serve, as well as the requirements of the office or role they will be asked to perform. Voting is considered to be a spiritual duty and should be approached with a devotional attitude.

At the time of the elections and throughout the year as well, efforts are made to maintain the complete freedom of voters. This is maintained by the absence of nominations and the removal of campaigning and other vote-seeking behaviours. In fact, any discussion of personalities is discouraged.

There is no power or prestige associated – those who are elected are called to service, and such service is viewed as an act of worship. The delegates will have a duty of electing the members of the Local Spiritual Assembly or the National Spiritual Assembly as the case may be. Once elected, members of these groups will consult together to make collective decisions that benefit the community both nationally and internationally.

These three aspects when taken to heart by all members of the community help to develop individual capacity and at the same time preserve its unity.