September 21, 2023


ROBSI Summer School Finds New Home


What do you think of when you hear the words 'summer camp'? In the Ottawa area, children from Bahá'í families and their friends think of ROBSI (Rideau Ottawa Bahá'í Schools Initiative), a weeklong sleepover camp experience which has been in operation since 1986.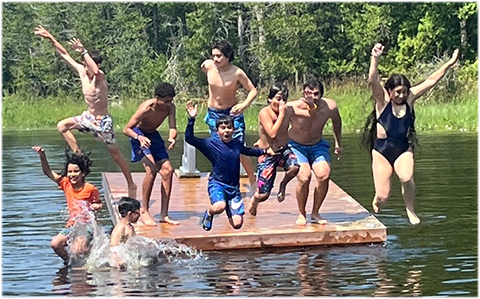 For the youngest camp group, referred to as the Junior/Senior Program (ages 8 to 13), this means making new friends as they swim, canoe, participate in arts and crafts and Bahá'í children's classes, sleep in rustic cabins and eat together in a large dining hall. Spending a week in a Bahá'í-inspired community setting far from the distractions of the city and surrounded by the beautiful Canadian outdoors, they learn about themselves, the virtues needed to be better people and ways they can contribute to making this world a better place. And of course, there is lots of fun to be had, like singing silly camp songs by the evening campfire, eating themed dinners like the 'shipwrecked spaghetti dinner' using awkward kitchen utensils such as spatulas or whisks they've randomly chosen without seeing them first. Science contests and experiments are a part of the fun as well: the 'great egg drop' is an amusing event where each group must safely drop an egg from a considerable height using a plastic ziploc bag, a meter of masking tape and any materials they find in nature.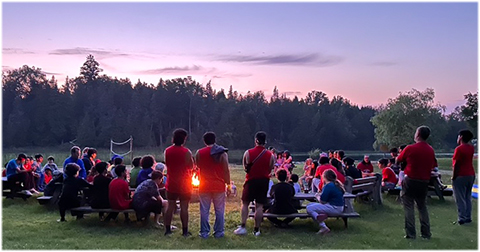 A major challenge for ROBSI has been its over 30-year search for a permanent home. In the early years, it rented an outdoor education facility known as Camp Cameron near Perth, Ontario. When this venue was no longer available, ROBSI moved to a nature facility near Ladysmith, Quebec known as Au Grande Coeur. Although ROBSI was warmly welcomed there, it eventually outgrew this space, and so moved on to Camp Kalalla, a CGIT (Canadian Girls in Training) camp facility north of Wakefield. When the pandemic struck, ROBSI improvised with online programs sending out shoeboxes of learning materials and goodies for each online student. Their treasure boxes included surprises, learning materials and arts and crafts activities. Each participant also received a bright yellow t-shirt imprinted with the school theme Together We Shine.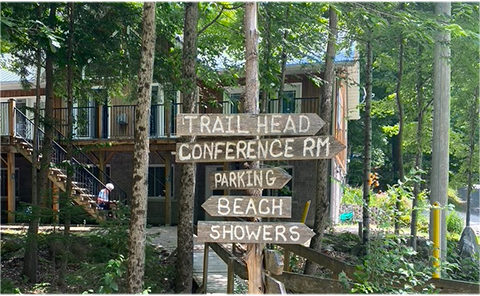 It was in 2022, as ROBSI emerged from the pandemic, that a Bahá'í Centre for Learning, called Providence Point, about an hour west of Ottawa, was purchased near Lanark, Ontario. ROBSI was offered not only the opportunity to move the Junior/Senior Program there for a week each summer but was also given storage space for operational materials. Finally, after 36 years of searching, the summer school now has a permanent home — a home with excellent facilities superior to the temporary places that had been rented over the years. This well-maintained site offers a beautiful sandy beach, great canoeing, a spacious well-equipped commercial kitchen, an indoor sports facility, a variety of well-kept sleeping accommodations, places to gather indoors and out… the list goes on. There is even a beach volleyball court and a bouncy castle!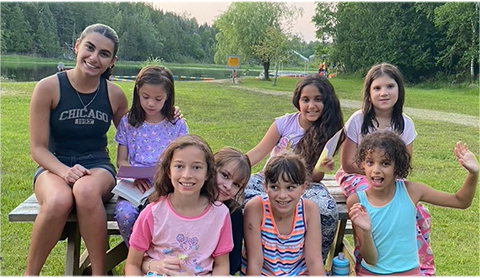 Happily, for the last two summers, the students and volunteer staff have enjoyed their new home at Providence Point. ROBSI continues to offer a fun, safe and nurturing place to grow and develop spiritually, physically, artistically, emotionally and socially in the great outdoors. The ROBSI Board of Directors is overjoyed to not have to search for an appropriate site for its programs or to make do with facilities that do not match its needs, and for this it is very grateful!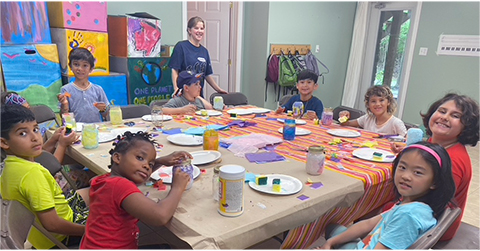 For more information, please visit www.robsi.ca. . There you will find information on all the ROBSI programs including: the Murphy's Point Canoe and Tent camp for ages 13- 14; the weeklong Canoe Out Trip through the lakes of Frontenac County designed for high school aged students; and the Counsellor in Training Program that takes place concurrent with the Junior/Senior Program at Providence Point.