January 31, 2020
2020 WORLD RELIGION DAY PROCLAIMED IN OTTAWA
Mayor Jim Watson proclaimed January 19, 2020 to be World Religion Day in Ottawa. Deputy Mayor Laura Dudas presented the proclamation at City Hall to two representatives of the Ottawa Bahá'í community.

The text of the proclamation highlights Ottawa's rich tradition of interfaith cooperation, as well as the City's long-standing commitment to diversity.

The Bahá'í teachings also emphasize the importance of diversity. Speaking in Paris in 1911, 'Abdu'l‑Bahá, one of the Central Figures of the Bahá'í Faith, observed that "[i]f you beheld a garden in which all the plants were the same as to form, color and perfume, it would not seem beautiful to you at all, but, rather, monotonous and dull. The garden which is pleasing to the eye and which makes the heart glad, is the garden in which are growing side by side flowers of every hue, form and perfume, and the joyous contrast of color is what makes for charm and beauty. So is it with trees. An orchard full of fruit trees is a delight; so is a plantation planted with many species of shrubs. It is just the diversity and variety that constitutes its charm; each flower, each tree, each fruit, beside being beautiful in itself, brings out by contrast the qualities of the others, and shows to advantage the special loveliness of each and all…The diversity in the human family should be the cause of love and harmony, as it is in music where many different notes blend together in the making of a perfect chord."
- (PARIS TALKS: Addresses Given by 'Abdu'l‑Bahá in 1911)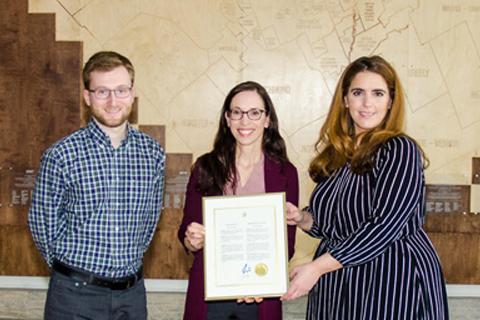 Specifically with regard to different religions, Bahá'ís also believe that "[a]ll down the ages the prophets of God have been sent into the world to serve the cause of truth…All the Manifestations of God came with the same purpose, and they have all sought to lead men into the paths of virtue."
- (PARIS TALKS: Addresses Given by 'Abdu'l‑Bahá in 1911)

With this in mind, World Religion Day was established in 1950 to bring attention to the harmony of the spiritual principles of every religion, as well as religion's role in developing vibrant communities.