December 5, 2012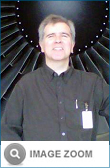 5:00 AM, the alarm clock sounds, and another day begins for David Smith, Avionics Engineer at the Department of National Defence in Ottawa. At least that was David's daily routine before he unexpectedly fell in his home and his life was turned up side down.
His injuries were severe and David was, as he puts it, "taken out of action". Many things changed for David on that fateful day in December of 2011, however as a long time member of the Bahá'í Community, his passion for reading and study was as keen as ever. Recently David was able to attend a number of presentations held at the Ottawa Bahá'í Centre on a variety of Bahá'í related topics and having just completed reading the newly published two volume set "The Maxwells of Montreal", David felt "it was time to get in the saddle myself and give a talk on this remarkable family."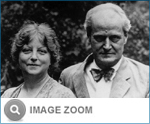 In his well-prepared synopsis, David told the attentive audience of how May Maxwell, regarded as "the mother of the Bahá'í Community of Canada", along with her husband William Sutherland Maxwell, the famous Canadian architect, had established the first Bahá'í community in Montreal, Canada in 1902. David stated that the biography related the historical significance of the Maxwell's daughter Mary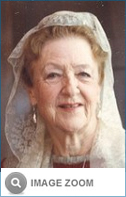 who later in life became known as Amatu'l-Bahá Rúhíyyih Khánum. Although she was a world traveler, author, poet, lecturer, and film producer her historical significance in the Bahá'í Faith became established when she eventually married the Guardian of the Bahá'í Faith, Shoghi Effendi, grandson of Bahá'u'lláh, founder of the Bahá'í Faith. David's talk touched on many key historical facts about the Maxwell family and undoubtedly inspired many in attendance to study this comprehensive biography.
Although the road to recovery has been long and challenging for David
, he said "This talk on the Maxwell family proved to be a marvellous therapy and a great learning experience".

He invites interested people to learn more. David can be contacted at: dsmith@trytel.com.


Read a History of the Bahá'í Community of Canada and a Canadian Connection to the Faith here.