Epilogue
November 23, 2021


It is finished, it is finished
"Fear not, fear not if this Branch be severed from this material world and cast aside its leaves; nay, the leaves thereof shall flourish, for this Branch will grow after it is cut off from this world below; it shall reach the loftiest pinnacles of glory, and it shall bear such fruits as will perfume the world with their fragrance."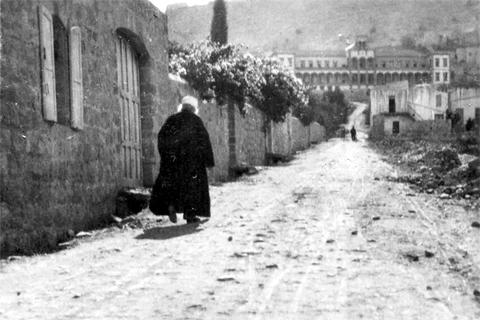 'Abdu'l-Bahá was feeling the full weight of both His age and His endless responsibilities like an anchor tethered to the deepest ocean. He joked about the 'hoar hairs' on His head. His legs had to be massaged regularly to keep His circulation flowing. He suffered from lifelong asthma and from the long-term after-effects of the frost that had blighted His limbs in His youth during His family's long exile from one country to another in the Middle East, hounded as they were by both the Persian and Ottoman governments.

All His ailments, of which He never complained, were a testament to the harshness of what His long life had been as a prisoner, as a dedicated son to His Father – the Servant of Bahá – and as a lover of an ever-demanding and fractious humanity. Nevertheless, His door was always open to a constant stream of pilgrims seeking illumination and love at His feet, government officials mining the gems of His wisdom, townspeople eager for His advice, the poor massing at the entrance of His home awaiting the gifts of His generosity and tender loving care. Not all people who met the Master saw even a glimmer of the Mystery of God, but all left His presence convinced of His spiritual greatness.

Never a moment was spent in seeing to His own needs, which were few in any case. If the Master saw a poor man ill-dressed for the weather, He would literally give him the very clothes on His back for his comfort. He tended to the sick, no matter how crushing the poverty and squalor in which they lived. Despite His warnings of the impending conflagration, which fell on deaf ears, there was nevertheless a twinkle in His eye. When the bombs were dropping nearby during the Great War, He would gather the family and believers about His feet and tell funny stories until they laughed so much that tears of joy rather than fear would streak their faces.


Although in fragile health, 'Abdu'l-Bahá had boldly embarked on a long three-year voyage spanning from Egypt to Europe, including Switzerland, Austria, Germany, Hungary, France and England, to the United States and Canada. The Master had never spoken publicly before, but with the aid of His translators, He eloquently and passionately expounded on the spiritual reality of humanity and the major tenets of His Father's faith, a faith that will one day bond humanity towards an advent of justice that no previous religion has had the power to do. He honoured all the religions and their adherents that had previously been revealed as the chapters in one book written by the Hand of God. He transformed people with His all-encompassing love and wisdom. He put food on their table, filled their arms with roses, pressed coins into the hands of the poor and exhorted all to put their faith in God and to embrace the teachings of Bahá'u'lláh. New and long-time Bahá'ís alike drank deep the cup of His spiritual power and love.

One night, Abdu'l-Bahá dreamt of Bahá'u'lláh, who commanded Him to "Destroy this room!" Not long afterwards, the Master was in His garden with His faithful servant, Isma'il Áqá. "I am sick with fatigue," He said. "Bring two of your oranges for me that I may eat them for your sake." Once He ate them, He asked for some sweet lemons, but then went to the tree and said, "Nay, but I must gather them with my own hands." Once He ate the fruit, He asked Isma'il Áqá, "Do you desire anything more?" Then with a sad wave of His hand, He said "Now it is finished, it is finished."




On 26 November 1921 the Master lay shivering in bed. "Cover me up, I am very cold. Last night I did not sleep well, I felt cold. This is serious, it is the beginning." The next morning, He felt better and received guests. At 8:00 pm He went to bed, but awoke at 1:15 am, drank some water and stated that He was very warm. Not long after, He told the gathered family He was having trouble breathing. When He was offered something to eat, He looked blissful and said, "You wish me to take food and I am going?" Those were the last words He ever spoke on this earth, following a lifetime of words that elevated spirits to empyrean heights and which were always demonstrated in actions that astounded all with their endless love, generosity and profound understanding of human nature and its inherent spiritual reality.

The family, believers, pilgrims, townspeople and government officials were grieved beyond measure. More than 10,000 people – both high and low and from all religions and various governments – attended the funeral on 29 November 1921 in honour of Him who was and is 'Abdu'l-Bahá, the Servant of Bahá, Abbás Effendi, the Master, the Mystery of God – the man who had once been, along with His Father and those who followed Bahá'u'lláh – a lowly prisoner who never again saw His beloved country of Iran, but who was a proud citizen of a world He knew would in the future be truly one.