November 18, 2019
May Maxwell and the Maxwells of Montreal – Course recently given by Jack McLean
by Linda Russell


Who was May Maxwell and why is she regarded as "the spiritual mother" of the Bahá'í community of Canada? Jack McLean's recent course explored the fascinating life of this selfless individual and the contributions she and her family made over five decades of service to the development of the Bahá'í Faith. Approximately 25 friends attended the course, which was held on Thursday nights at the Bahá'í Centre from September 5 to October 17, 2019.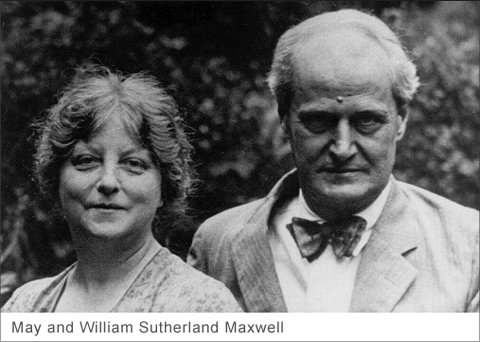 In addition to the life of May Maxwell, the course covered the contributions of May's husband, William Sutherland Maxwell, an outstanding Canadian architect who designed the Shrine of the Báb* on Mount Carmel in Israel, and their daughter Mary, who grew up to become Rúhíyyih Khánum, wife of the Guardian, Shoghi Effendi, who was the grandson of Abdu'l-Bahá and great-grandson of the founder of the Baha'í Faith, Bahá'u'lláh. She was his constant companion and tireless collaborator.

Jack based his course on The Maxwells of Montreal, a two-volume book by Violette and Bahiyyih Nakhjavani, which draws on 3,000 items of correspondence among the three members of the Maxwell family, their relatives and friends, as well as previously untranscribed tablets, letters and cables from 'Abdu'l-Bahá, his sister the Greatest Holy Leaf, and Shoghi Effendi. Jack undertook the daunting task of providing a synopsis of the two-volume book (containing over 800 pages of text), in a PowerPoint presentation of 195 slides, supplementing the information from the book with his own research, which was truly a labour of love. The presentation provided an overview of the early days of the Faith, the lives of the Maxwells, and many fascinating details that really made their stories come alive.


An American, May Ellis Bolles learned of the Bahá'í Faith in Paris in 1898 and was one of the early pilgrims who met 'Abdu'l-Bahá in Haifa, Israel. She was utterly transformed by the experience and became a charismatic and much-loved teacher, travelling widely for the Faith despite decades of frail health.

Sutherland Maxwell married May in 1902 and became a Bahá'í a year or two later, but really became a confirmed Bahá'í after meeting 'Abdu'l-Bahá while on pilgrimage in 1909. He was a devoted husband and father and was dearly loved by the two strong-minded women in his life.

I particularly enjoyed learning about Mary Maxwell, her unconventional upbringing, her deep love of animals (including insects and reptiles), and the personal qualities which would serve her well many years later in her role as wife of the Guardian and world ambassador for the Faith.

The Maxwells lived through tumultuous times – including World War I, the death of 'Abdu'l-Bahá in 1921, which devastated May, the upheaval in Shoghi Effendi's family when he was named Guardian of the Faith in 'Abdu'l-Bahá's will, and Mary's marriage to Shoghi Effendi in 1937. It was very inspiring to hear about the lives of this exceptional family, the challenges they overcame, and the enduring love they had for one another.

* Forerunner and Herald to the Bahá'í Faith