November 12, 2012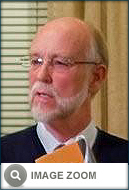 On October 20 an audience of sixty gathered at the Ottawa Baha'i Centre to celebrate with scholar Jack McLean the publication of his much anticipated book, A Celestial Burning: A Selective Study of the Writings of Shoghi Effendi.

Following a warm introduction by Professor F. Afagh of Carleton University, Mr. McLean spoke about both the contents of the book and the ten year journey involved in its publication. He explained that A Celestial Burning was written due to a noticeable lack of scholarly material on the writings of the Guardian.

Both Bahá'í and non-Bahá'í sources were used to explore selections from Shoghi Effendi's major works. Mr. McLean's main purpose was to bring greater attention to the literary art and world of the Guardian, as writer, divine interpreter and man of innovative, dynamic, world-changing ideas.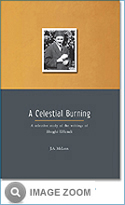 It was noted that Bahá'í author, Dr. John Hatcher, wrote: "Your book is a wonderful insight into some of the breadth of the Guardian's genius…Your writing is erudite, but accessible, and the organization of the study is very helpful. What a rich resource you have created for the future."

Following the presentation, there was time for a few questions, followed by a well subscribed book signing and refreshments.

The book is available from the Ottawa Baha'i Bookstore for $39.00 (including tax and shipping) or it may be ordered for $36.95 from the Baha'i Distribution Service of Canada. This 606 page hardcover volume is published by the Baha'i Publishing Trust of India.