November 10, 2018
The Gate: Dawn of the Bahá'í Faith Opens to a Packed House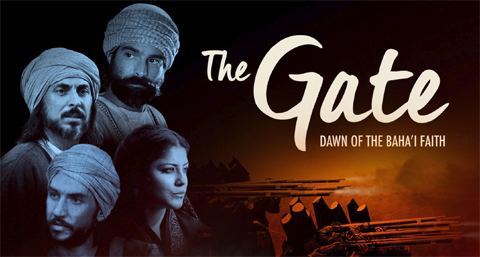 On June 25, 2018, the Mayfair Theatre had sold out signs splayed across all its doors for the Ottawa premiere of Steve Sarowitz' documentary film, The Gate: Dawn of the Bahá'í Faith. The theatre was filled to capacity with over 330 viewers, which included members of the Bahá'í community and the curious.

Chicagoans Steve Sarowitz, founder of Paylocity, and Bob Hercules, a highly respected director, took three years to produce The Gate, resulting in a beautifully shot hour-long documentary that reverently and lovingly recounts the life of the Báb, the young prophet-founder of the Bábí Faith whose ministry only lasted from 1844 to 1850, when He was executed by firing squad by the State and the religious authorities of Persia.

Although the Báb is the focus of this documentary, out of respect for His station as a Manifestation of God, He is never portrayed. Instead, we see the impact of the Báb's presence and revelation on the faces of those who became immortalized by their bravery and sacrifice, including Mulla Husayn, the very first Bábí disciple, and Táhirih, a poet and scholar who never met the Báb but whose last prophetic words at her own execution were "You can kill me if you like, but you can never stop the emancipation of women."
Narrated by actress Yanni King, the documentary is seamlessly interspersed with historical footage beginning with the millennial fever that gripped both the United States and the Middle East as they awaited the coming of the Promised One, filmed segments depicting seminal moments in the Báb and His disciples' lives, and short explanatory commentaries by Bahá'í scholars such as Dr. Nader Saeidi, Dr. Momen Moojan, Dr. Todd Lawson, to name a few, as well as Layli Miller, founder of the Tahirih Justice Center, actor Rainn Wilson, and a number of others experts and personalities who weigh in.

Reaction to the documentary was overwhelmingly positive as viewers were immersed in the short but dramatic life of the Báb, who literally set Persia on fire with His powerful presence and mission to prepare the world for the coming of Bahá'u'lláh, the founder of the Bahá'í Faith.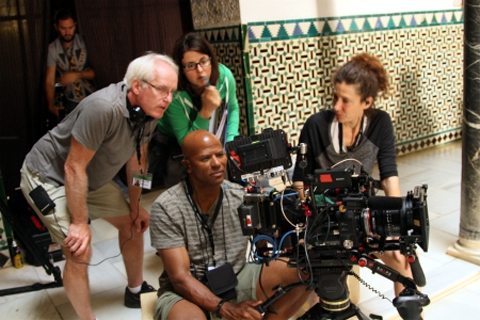 The actors were wonderful and careful attention was paid to authentic historical details in both dress and location in the acted segments. If there is any drawback to be noted in this production, however, it is that it could have easily been a feature-length documentary that further connected the Bábí Faith to the Bahá'í Faith in more detail. Nevertheless, there is no doubt that The Gate: Dawn of the Bahá'í Faith will do much to bring the life and teachings of the Báb to the world at large.
Due to popular demand, a second showing of The Gate was screened at the Mayfair on August 19th.