October 16, 2021


All Doors Open: The Servant of Bahá Comes to Montreal
"One more eloquent of speech, more ready of argument, more apt of illustration, more intimately acquainted with the sacred books of the Jews, the Christians, the Muhammadans, could, I should think, scarcely be found […] These qualities, combined with a bearing at once majestic and genial, made me cease to wonder at the influence and esteem which he enjoyed even beyond the circle of his father's followers. About the greatness of this man and his power no one who had seen him could entertain a doubt."
— Edward Granville-Browne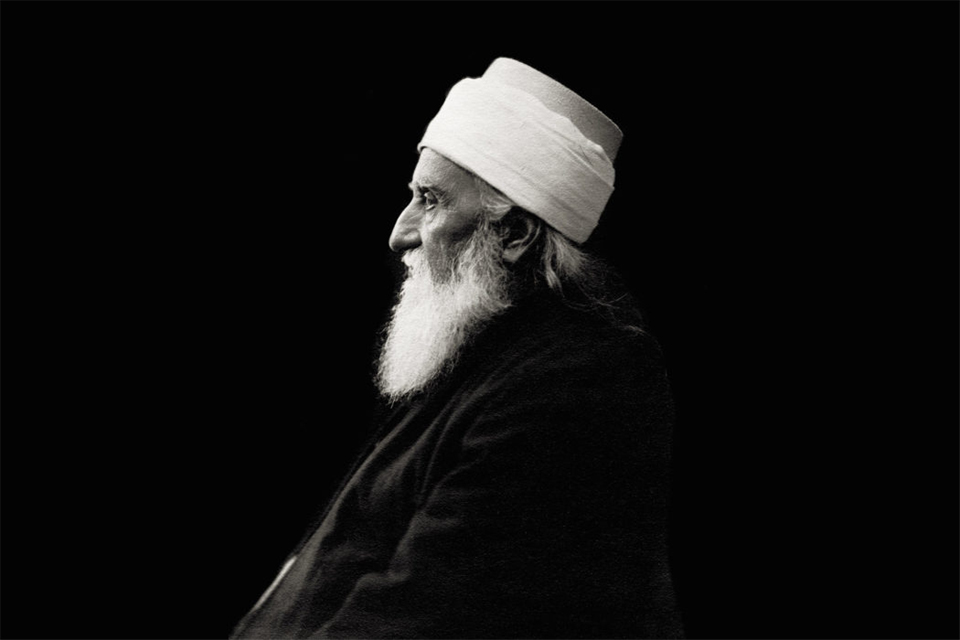 In 1890, English scholar Edward Granville Browne became the only Western person to interview Bahá'u'lláh, Prophet-Founder of the Bahá'í Faith. In the opening quotation, though, he speaks of Abbas Effendi, Bahá'u'lláh's Son, who was called the Master, but He insisted that He was above all 'Abdu'l-Bahá, the "Servant of Bahá." Liberated in 1908 from the exile He had shared with His father, He gave His first public address at age 67, in the city of London, in 1911.

In the two years that followed, 'Abdu'l-Bahá travelled widely in the West, including many months in the US and nine days in Canada in the late summer of 1912. Bobbi Lyons – a long-time Bahá'í scholar known as "the Prof" to her many Ottawa friends – offered a detailed survey of these foundational days in a "Big Ideas" presentation to a virtual gathering of over 50 people.

Famously choosing a less ostentatious alternative to sailing on the maiden voyage of the RMS Titanic, "passenger no. 8" signed the SS Cedric's register as "Abdu'l-Bahá Abbás, author." After several months in the U.S.A., He took a train to Montreal. The trip was supposed to last a couple of days, to visit May and Sutherland Maxwell, prominent early Canadian believers. Instead, ignoring warnings about the fanatical Catholicism of the place, 'Abdu'l- Bahá found "all doors open" during a busy nine days in Montreal. The Maxwell home, which He saluted as His own, was later designated as the only Bahá'í shrine in the Americas.

This story, from late summer of 1912, was given special vigour and rich detail by Ms. Lyons. 'Abdu'l-Bahá gave eight formal talks – in churches, halls, and the Windsor Hotel – and seven informal ones in the Maxwell home. Ten daily newspapers, five each in English and French, reported on the Master's visit, a level of attention unmatched during 'Abdu'l-Bahá's eight-month North American tour. One headline read, "Apostle of Peace Meets Socialists" and although the Master was at pains to dispel any notion that He was a prophet, He did not succeed. His talk on "The Economic Happiness of the Human Race" at Coronation Hall met with spontaneous applause and shouts of approval from 500 listeners.




Viewing the magnificent Notre Dame Cathedral, 'Abdu'l-Bahá exclaimed, "Behold what 11 disciples of Christ have accomplished, how they have sacrificed themselves!" The Master even met with Msgr Louis Joseph Paul Bruchési, the Archbishop and the highest prelate of Montreal, who accorded Him every respect.

He spoke to a crowd of 1,500 at St. James Methodist Church, then considered the largest Methodist Church in the world, elaborating on "the principles proclaimed by Bahá'u'lláh…[who] has provided the remedy for the ailments which now afflict the human world…" At the Church of the Messiah, designed by Sutherland Maxwell, He explained:

"The Prophets of God have been the servants of reality; their teachings constitute the science of reality. Reality is one; it does not admit plurality. We conclude, therefore, that the foundation of the religions of God is one foundation […] Consequently, Bahá'u'lláh proclaimed that, inasmuch as God is the one heavenly Shepherd and all mankind are the sheep of His fold, the religion or guidance of God must be the means of love and fellowship in the world."

The Master also took time to play tourist, and though He spoke neither English nor French, on a blustery day he took a taxi and for 5 cents rode a cable car up Mt-Royal to His immense pleasure, exclaiming "This cable car is like a balloon flying in the air!"

Alongside the massive reportage about and attendance at His public talks, 'Abdu'l- Bahá had personal contact with an estimated 2,500 people in Montreal. All were touched and inspired by His potent words, loving gaze and noble manner – and by His humility before the towering Life and Cause of Bahá'u'lláh. Later, listening to translations of what the excited media were saying about His visit, He stated: "Oh Bahá'u'lláh, what a wonderful Cause Thou hast founded!"

"I have sown the seed," 'Abdu'l-Bahá told the Bahá'ís. "You must water it. You must educate the souls in divine morals, make them spiritual, and lead them to the oneness of humanity and to universal peace." And "faith came alive in their hearts," reported Bobbi Lyons. The echoes of that event still resound for Canadian believers and for the country in general. So much work remains, but as the Servant of Bahá promised,


"...the future of Canada, whether from a material or a spiritual standpoint, is very great. Day by day civilization and freedom shall increase."