October 11 2014
Junior Youth Camps in Ottawa
A summer of learning and service, fun and friendship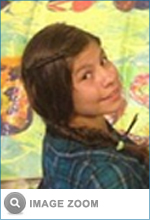 This past summer, members of the Ottawa Baha'i Community organized three day-camps bringing together over 90 junior youth from across the city. Two camps were neighbourhood-based and explored the influence of media on our lives. The third camp brought together junior youth aged 13 and 14 from across the city with the aim of preparing them to take on increased responsibility in lives of their community.


Anthea Nelson-James, who was one of the main camp organizers said that "It was phenomenal to experience the enthusiasm with which the junior youth participated in the activities, the eagerness they demonstrated in exploring and presenting the concepts, and their openness to making new friends."

Participants in the Greenboro and Heatherington neighbourhoods studied together, played games, and used art to analyse the media's positive and negative impacts. They then used this new-found knowledge to create their own claymation videos, posters, photography, and films that they were able to share with their family, friends, and community members at the end of the camps.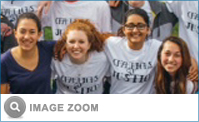 There was also an overnight camp for junior youth ages 13 and 14 where participants came together for spiritual
education, swimming, canoeing and a variety of other camp activities. At the end, the participants showed what they had learned by organizing and running a special program for the children of the Heatherington neighbourhood. These junior youth, running the children's program, demonstrated their increasing leadership skills, including their capacity to plan and carry out a service project that engaged their younger peers.


The engagement of the junior youth in the these summer camp activities enriched their communities, increased their leadership skills and strengthened the ties of friendship with their neighbors that have persisted after the camp ended.