June 21, 2021


Bahá'ís in Canada: The First 50 Years
We are over 20 years into the second century of the Canadian Bahá'í community. Only five years after the name of Bahá'u'lláh was first publicly mentioned in the Americas at the first interfaith congress – the World Parliament of Religions in Chicago in 1893 – He had followers in Canada. A half-century later, a handful of curious individuals had grown into a substantial presence on the Canadian spiritual landscape, one that continues to grow and contribute.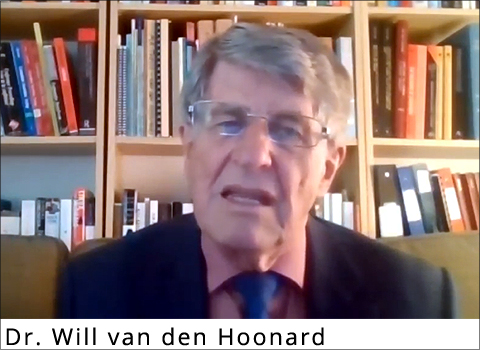 In the latest Big Ideas presentation, Will van den Hoonaard, professor emeritus of Sociology at the University of New Brunswick, took us back in time. Among his 14 major publications, he literally wrote the book on Bahá'í history in this country, Origins of the Canadian Bahá'í Community 1898-1948. Over 100 online guests first learned of the small group – "individuals, really," with little sense of what it meant to be a community – that had encountered the Bahá'í Faith in wonderfully quirky ways in the years before Bahá'u'lláh's son and successor, 'Abdu'l-Bahá, known as the Master, made his epic journey to North America.

"It is no surprise that chaos attended that phase of Bahá'í history," noted van den Hoonaard. Early believers, many of them women, came from Theosophist, spiritualist and artistic backgrounds and held "a mélange of different ideas." The professor recounted with delight their diversity, even their oddness, but also how "boundlessly enthusiastic" they were about this seemingly strange new religion. "The early historical phase includes in-depth involvement of individual Bahá'ís with the Group of Seven painters, suffragettes, politicians, and…Joseph Frost (a cousin of the poet Robert Frost)." Honoré Jackson, secretary to Métis leader Louis Riel during the Northwest Rebellion, was among these earliest believers.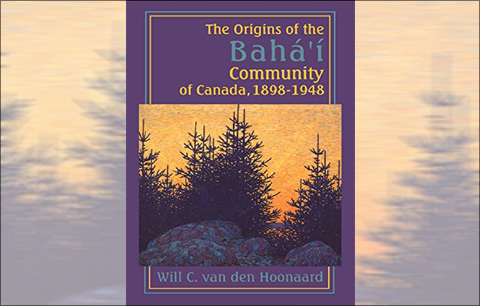 May Bolles, who was among a group of Americans who met 'Abdu'l-Bahá in then-Turkish Palestine, later married the eminent Canadian architect William Sutherland Maxwell and moved to Montreal in 1902. They became the "first family", the real bedrock of the community, and it was in their home that the Master stayed for nine epic days in 1912. In the second portion of Dr. van den Hoonaard's presentation, this visit was "a turning point for the community". Previously a tiny and largely invisible group, suddenly the Bahá'í Cause and its "Prophet of Peace" were front-page news; at least 2,100 people heard him in person. The Maxwell home continued for years to be a major hub for seekers and a growing community. The first "Local Spiritual Assembly," the bedrock of the Faith's nascent administrative order in Canada, was elected in their living room in 1922.

This commenced the third phase of the evening's discussion, the rise of genuine coherence as a national faith community. In 1921, the passing of 'Abdu'l-Bahá began the "formative age" of Bahá'í history, under the guidance of his grandson, Shoghi Effendi; he later married the Maxwells' daughter Mary, who had sat as a small child on the Master's knee in 1912. By 1925, a National Spiritual Assembly for the United States and Canada had been elected. Things that believers take for granted now – the 19-Day Feast, an evolving administrative framework, systematic consultation – were new. These ways "were strange to me," said an early believer in the 1930s. "I thought, 'What have I gotten into here?'" Bahá'ís were viewed with suspicion: Dr. Will chuckled at one community having to resort to meeting "in a ladies' undergarment factory". Before long, however, there were believers and local Spiritual Assemblies in every province. A substantial Canadian community elected the first National Spiritual Assembly in 1948, among the first dozen of these national "pillars" of a global administrative system.

The year 1948 ended Dr. van den Hoonaard's book and his lecture. Almost. He closed with requests. Write your stories! Interview your elders! Preserve your archives (and fund that)! Profoundly aware of the tantalizing gaps in our knowledge, Professor Will reminded us that history is being made here, and now. Fortunately, many here in Ottawa are gathering these stories, perhaps for a Big Ideas presentation a hundred years from now…