June 10, 2021


Gladys Harvey: The Woman Who Listened to the Stars
by Heather Harvey and Jaellayna Palmer

Men must use their influence … to promote the systematic inclusion of women, not out of condescension or presumed self-sacrifice but out of the belief that the contributions of women are required for society to progress. (Bahá'í International Community)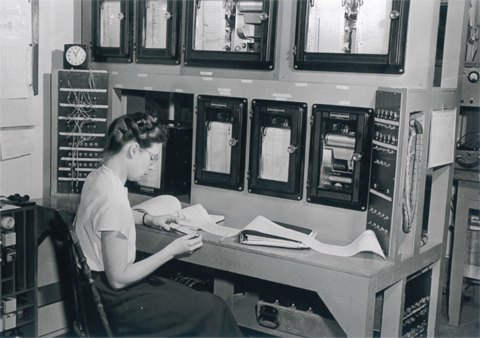 Gladys Harvey (1916-1995), one of the first Bahá'ís in the Ottawa community, was also the first female radio astronomer in Canada. Born in Aldershot, Ontario, Gladys was raised by her paternal grandmother and father in an ivy-covered Edwardian house. When she was 15 her grandmother died, so Gladys joined her mother in the larger city of Hamilton. A gifted student, Gladys completed high school that year, and at 16 began her studies of mathematics and physics at McMaster University, graduating with a master's in mathematics before she turned 21, quite a feat at that time.

She continued her education at Toronto's Ontario Institute for the Study of Education, which led to teaching high school art and mathematics in the small town of Leamington, Ontario. She also worked as an inspector in a war plant and tutored returning soldiers.

In 1948, Gladys began work as a research officer in radio astronomy with the National Research Council in Ottawa. At that time the field was in its infancy, so there were no specific courses or credentials leading to this work. With her bachelor's degree in physics and mathematics and a master's in mathematics, she was nevertheless well-qualified.

Gladys worked for the Dominion Radio Astrophysical Observatory of the Canadian National Research Council in Ottawa from 1948 to 1976 and then briefly for the Herzberg Institute of Astrophysics (today known as the Herzberg Astronomy and Astrophysics Research Centre) before retiring. She had a number of research interests, including observing solar radio emissions, astrophysical measurements of the brightness of specific radio emissions – especially bursts that coincided with solar flares – as well as radio emissions from distant galaxies. For the first 21 years of her career, she worked mainly at the Goth Hill Observatory in Ottawa, and then became affiliated with the observatory in Algonquin Park, northeast of Ottawa. From time to time, she travelled to a number of American and British telescope installations to take observations and work with other scientists.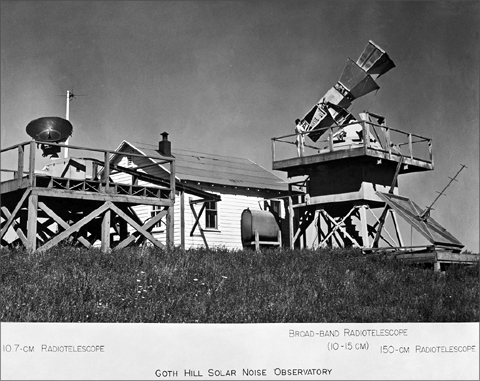 Throughout her career she witnessed discrimination against women — especially married women — as reflected in their work assignments, status, and pay. Adding to the body of knowledge in her field, she published 32 papers, usually with her initials rather than her name. When she attended conferences or worked on projects across Canada, the U.S. and England, organizers sometimes assumed she was a man and assigned her shared accommodation with another man. Nevertheless, she enjoyed her relationships with colleagues and especially welcomed the challenges of research.

She used to say "I am not much of a joiner" – but she did become a Bahá'í in 1948. Her service to the Faith included committee work, producing the Canadian Bahá'í News with her husband Garth, serving on the Ottawa Spiritual Assembly, hosting conferences, and more.

Gladys was especially attracted to the concept of progressive revelation — that truth is revealed through a series of divine messengers, each suited to the needs of their time and place. From that overarching idea, she recognized the unity of all humanity.

Gladys often spoke about the Bahá'í principle of the harmony of science and religion. Her professional success is an example of the Bahá'í teachings about the equality of women and men. Gladys and her husband Garth were committed to education and lifelong learning and would give books to family members. In the words of Abdul-Bahá, the son of the founder of the faith, Bahá'u'lláh: "Among the greatest of all great services is the education of children, and promotion of the various sciences, crafts and arts."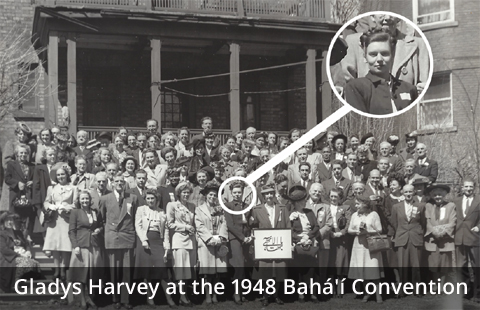 Even though she was a scientist of some repute, she never sought accolades. Indeed, many people who knew her in her later years didn't even know that she was Canada's first female radio astronomer. She probably didn't mind, because she knew that science and technology advance through the input of many people. She did her work with a love for learning and a desire to serve.

(This article is an edited and abridged version of an interview that first appeared on the BahaiTeachings.org website)