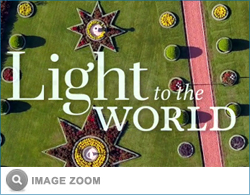 A public screening of Light to the World, a 51-minute documentary film on the life and teachings of the founder of the Bahá'í Faith, Bahá'u'lláh – which was produced to commemorate the bicentenary of Bahá'u'lláh's birth in 2017 – took place free of charge at the CineStarz in Orleans on May 11, 2018 from 7 to 9 pm.
The film was attended by about 75 people, including 20 youth and young adults. The screening was followed by a 15-minute question-and-answer session where a variety of topics were broached ranging from the history of the life of Bahá'u'lláh to the core activities (children's classes, junior youth empowerment, study circles, and devotional meetings), as well as on various Bahá'í principles and teachings such as consultation.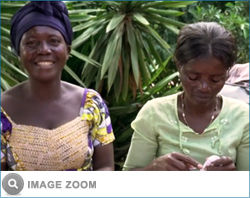 In the months leading up to the public screening on May 11th, many efforts were undertaken to publicize the event, which included distributing about 500 invitation cards to the screening in the Baha'i community by email, at feasts, at holy day events, through a Facebook group, as well as personal word-of-mouth invitations to colleagues, friends and family. The organizers – Samin Moradipour, Basim Moradipour and Elia Touesnard – worked very hard over a period of about four months to make the screening a reality and a success.
A table was set up for the screening outside the theatre doors and copies of the Bahá'í magazine were available to those who wanted to read more about the Faith. A number of magazines were picked up by attendees and some of them lingered for a while after exiting the theatre asking questions and discussing some of the themes raised in the film, which was very encouraging indeed!
Although the English version of the film was presented, for those who are interested in presenting it in their homes or other venues, it is also available for downloading in Spanish, French, Russian, Chinese (simplified and traditional), Hindi, Persian, Arabic and Swahili on the international Baha'i community website http://www.bahai.org/light-to-the-world