March 12, 2015
"Soul Food" in Ottawa

Orleans Baha'is host devotional meetings at the Shenkman Centre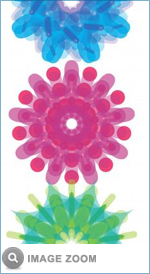 Since May of 2014, a group of Baha'is in Orleans have been hosting regular public devotional gatherings at the Shenkman Arts Centre. These "Soul Food" events feature live music and readings from world religions, philosophers and authors from all over the world.

The event has a strong artistic dimension and has to date featured works by visual artists such as Parissa Yazdani, Manocher Niknafs, Stephen Thirwall, Faseeh Sabih, and others. Musical performances have covered a range of styles on piano, cello, violin, voice, guitar, and the Persian tar and ney.

Michelle Kirby, one of the organizers, explained that "Soul Food's purpose is to inspire us to transform our lives, and our neighbourhoods, with actions that will promote the unity and betterment of society." The events create a space for people from different backgrounds to join together in a tranquil environment and gain inspiration "from the common threads that tie us all together," she said.


The event is held the third Friday of every month from 7pm to 8pm. For more information please contact ottawasoulfood@gmail.com