February 11, 2019
Mercy's Blessing screened at the Mayfair

On an autumn Sunday afternoon in November, the Bahá'í communities of Old Ottawa South and the Glebe hosted a special screening of the award-winning film Mercy's Blessing at the Ottawa Mayfair theatre. As a special treat, the film writer and director May Taherzadeh was present and held a question-and-answer session after the screening.

The 30-minute film, which is based on a true story, has won 12 International Film awards, with film screenings at more than 20 festivals and screenings in more than 100 countries. Around 150 viewers watched the film, which features the story about a sister and brother in a rural village in Malawi, a story about selfless love and sacrifice amid social injustice. It highlights the power of the human spirit and the capacity of young people to act courageously, despite great odds, in upholding equality and justice. The story explores the importance of education, the equality between women and men, and the power of choice.

Ms. Taherzadeh lived in Malawi as a child and the story is inspired by true events. Speaking about the film, she said "While it is an African story, the film shows universal themes of love and sacrifice, hope and despair that remind us of our common humanity. It is wonderful to see how the film inspires courage for change in people everywhere, living in very different circumstances." With a background in documentary filmmaking, Ms. Taherzadeh was interested in exploring how a fictional story could touch hearts using the power of art. "A quotation from the Bahá'í writings that has always inspired me says that art can better awaken noble sentiments than cold rationalizing, especially among the mass of the people," she explained.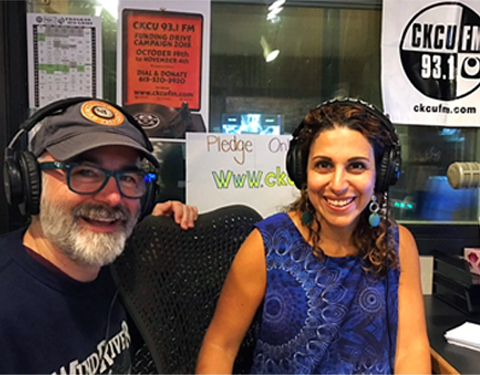 The film is being used in schools and community settings around the world to challenge entrenched attitudes towards the girl child, appealing to young men to take greater ownership and responsibility for such issues. In the last few months, Taherzadeh has travelled throughout Europe, South America and North America, showing the film to thousands of students and teachers as a means of initiating meaningful discussions and promoting positive social change.

Here in Ottawa, the Bahá'í community currently supports programs for junior youth ages 11 to 14 of all beliefs and backgrounds in developing a strong moral identity and empowering them to contribute to the well-being of their communities. Young people trained in the program use creative activities to engage the interests of junior youth and increase their consciousness and their capacities for service.

The film's official website is at www.mercysblessing.com. The official trailer for the film can be found on YouTube at https://www.youtube.com/watch?v=3BDYP5JTarA.