January 23, 2012


by Nousha Etemad


Mayor Jim Watson was on hand at City Hall on January 15th, 2012 to proclaim World Religion Day in Ottawa. "The city of Ottawa has a long standing commitment to the development of a diverse society in which the achievements, cultural heritage, and religious conviction of all citizens is recognized and respected," the proclamation read.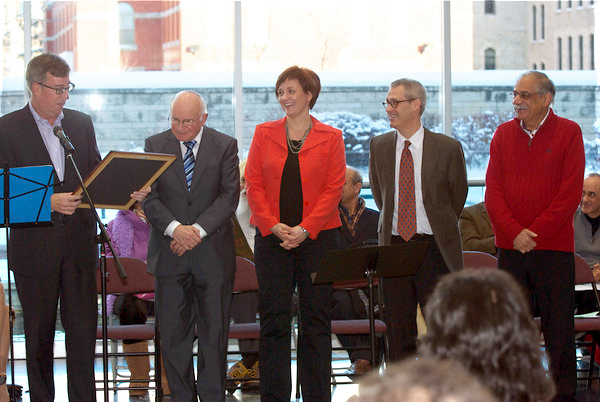 Mayor Jim Watson reads the proclamation. Also present Councillor Shad Qadri, Councillor Keith Egli, representative from Capital Region Interfaith Council (CRIC), and the representative from the Baha'i Community of Ottawa


The event featured Louise Profeit-LeBlanc, member of the Nacho N'yak Dun First Nation from Mayo in north eastern Yukon, who spoke on the theme of water in spiritual traditions, and that the wise management of all the natural resources of the planet, including water, will require a global approach governed by spiritual principles of justice and equity, and the fundamental concept of moderation.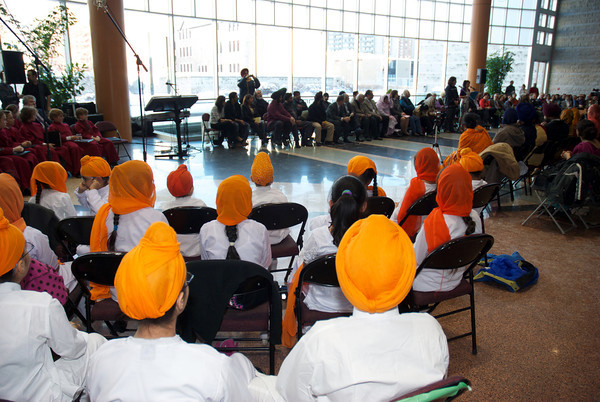 The participants in this annual celebration sat in two large concentric circles, with the MC's, key note speaker, and performers all as different parts of the circle. "The power of the circle allows the heart to be shared with each other" said Ms. Profeit-Lebla


The family oriented celebration included music from the Women's Drumming Circle, Christ Church Cathedral Ottawa Choir of Men and Boys under the direction of Mathhew Larkin, The Tamir Neshama Choir under the direction of Cantor Daniel Benlolo, the Ismaili Muslim Community, and the Sikh community.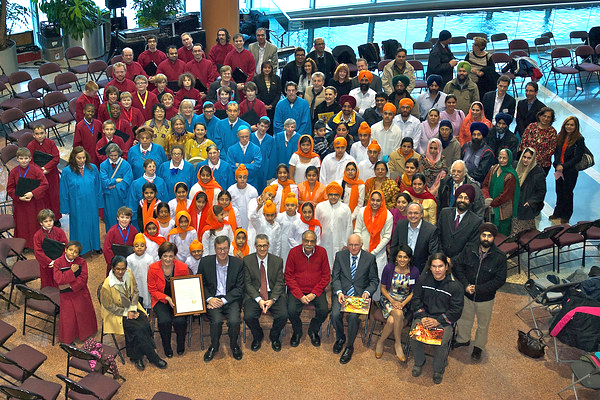 Performers at the 2012 World Religion Day with the Mayor and City Councilors





MCs: Waubgeshig Rice, CBC broadcast journalist and writer, and Afsoon Houshidari, Member of the organizing committee




.

World Religion Day was established in 1950 to bring attention to the harmony of the spiritual principles of every religion and religion's role in the fostering of resilient, vital and nurturing communities at the local and global level. This year marks the 12th annual celebration of World Religion Day in Ottawa, with members of many of Ottawa's faith groups coming together to mark the event.